Zoek je een autolening af te sluiten dan kun je online alvast een eerste simulatie maken. Beobank stelt op haar website een eenvoudig te gebruiken simulatietool beschikbaar waarin je in een handomdraai berekend hebt wat een autolening je zou kosten. Belangrijk is wel dat de simulatietool enkel geldig is wanneer je een nieuwe wagen wenst te kopen of een tweedehandswagen die minder dan twee jaar oud is. Zoek je een occasiewagen aan te schaffen die ouder is, dan kun je de simulatie laten uitvoeren door een van de vele professionele medewerkers van de bank. Zij maken dan een offerte op maat voor je op, in functie van de geplande aankoop.
Een laag jkp
De prijs van het krediet wordt bepaald door het jaarlijks kostenpercentage of jkp. Bij Beobank is dit het meest gunstige autolening voor een nieuwe wagen. Gezien dit een gunstige rentevoet is, valt bij Beobank dit misschien lager uit dan je initieel verwacht had. Misschien is het verschil zelfs zo groot, dat je extra opties op je nieuwe wagen kunt nemen. Online simuleer je op een eenvoudige manier de prijs, maandelijkse afbetalingen of het totaalbedrag van je autofinanciering voor een nieuwe wagen. Iedere parameter is eenvoudig aan te passen zodat je snel je verschillende opties ziet. Ook krijg je een duidelijk beeld van het jkp dat bij elke krediet van toepassing is. Deze heldere manier van werken, geeft je de garantie dat je een transparante lening krijgt zonder verrassingen of onvoorziene kosten op een later tijdstip.
Advies op maat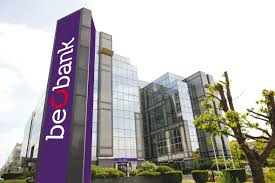 Niet iedereen is erop gebrand zijn autokrediet online te simuleren of aan te vragen. Misschien is de wagen die je op het oog hebt ouder dan twee jaar of heb je enkele specifieke vragen die niet in een standaard simulatietool verwerkt zijn. Hou je meer van een persoonlijke aanpak bij het afsluiten van een autokrediet dan ben je bij Beobank ook aan het juiste adres. Er zijn verschillende professionele medewerkers die je van advies op maat kunnen voorzien. Je kunt ze per telefoon bereiken of een afspraak maken in één van de vele kantoren van Beobank. In dit geval breng je best zoveel mogelijk informatie mee over de wagen die je wenst aan te kopen, je inkomsten en je uitgaven. Aan de hand van al deze gegevens krijg je advies op maat over een autolening . Is alles naar wens en voldoe je aan de nodige voorwaarden, dan kun je de financiering ook dadelijk ondertekenen. Maar voordat u een afspraak maakt, probeer eerst de simulator zodat u al over enige kennis beschikt.